In Lutsk 34 Public Buildings will be Insulated and Repaired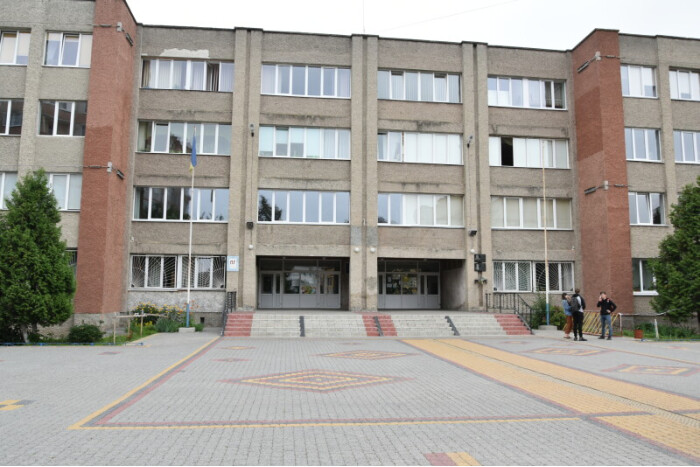 Quarantine is not an obstacle to carrying out major repairs in educational institutions of the city. Deputy Mayor Iryna Chebeliuk and Advisor to the Mayor Ihor Polishchuk visited schools № 22 and 26, and kindergarten №3 to see the first results.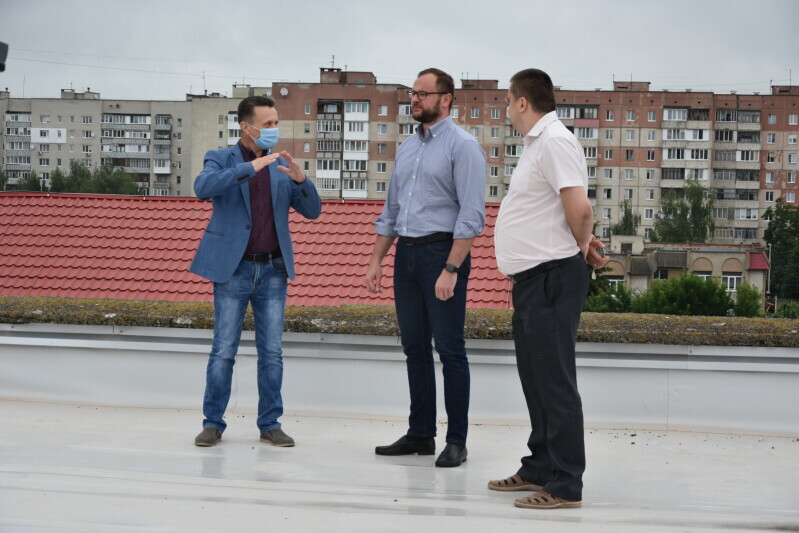 School №26 – is one of the largest educational complexes in the city, so it must meet the current level of education and aesthetics. 270 windows were replaced with modern and energy-saving ones, the roof was overhauled and an individual heating station was installed by NEFCO funding, and 17 video surveillance cameras were purchased with the resources of the city council. One that remains is to repair the facade.
Meanwhile, in the school 22 the facade and the food block are already being repaired, and an individual heating station has been installed. For the needs of the chefs in the dining room a shower will be installed and a new distribution line will be set. The next step is to replace the windows and insulate the roof. Under favorable weather conditions, builders will do everything by 1 September.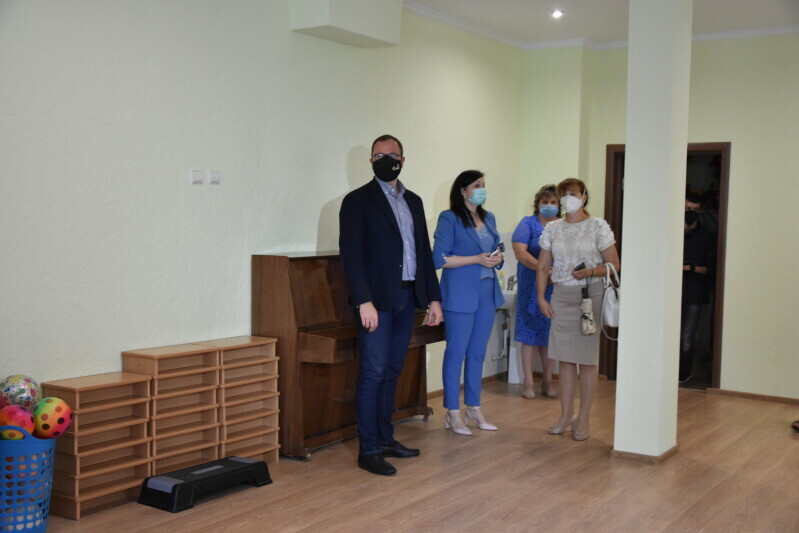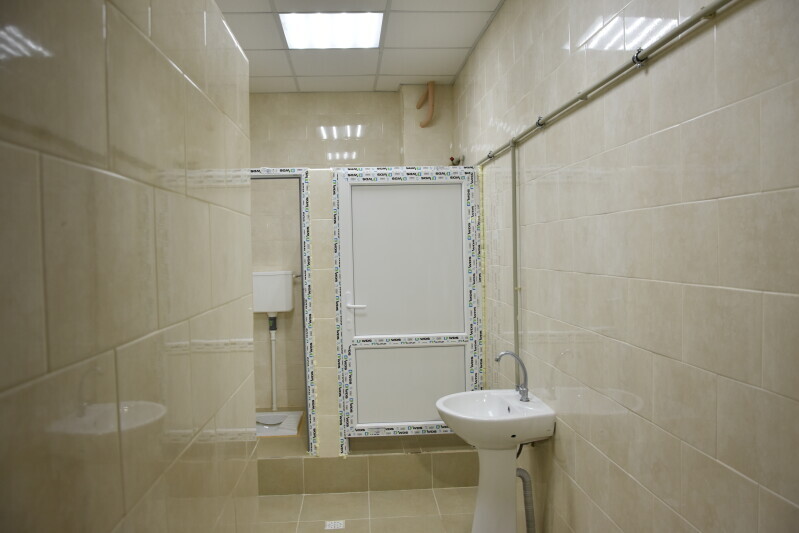 An individual heating station has been installed in the kindergarten №3. The kindergarten also has the renovated gym and installed automatic fire alarm. Later the roof will be repaired and the windows will be replaced.
Ihor Polishchuk, Advisor to the Mayor, underlined that in general 34 public buildings will be insulated and repaired in Lutsk – schools, kindergartens, music schools, art school, swimming pool.