Lutsk hosted European Combined Events Team Championships (Super League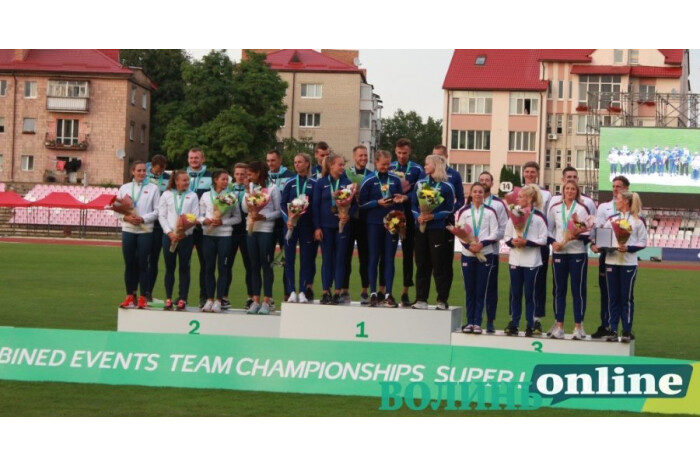 During two days 6 and 7 July 2019 Lutsk became a center of sport. Our city hosted prestigious European athletics Championships. The team championship in track and field events (Super League) was organized in Ukraine for the first time and it was a big honour that it took place in our city.
The strongest athletes from 8 European teams: Ukraine, Belarus, France, Great Britain, Switzerland, Spain, Estonia and the Netherlands came to Lutsk. They competed at the Stadium "Avanhard" in ten disciplines: 100m, 400m and 1500m races, long jump, shot put, high jump, 100m hurdles, discus throw, pole vault, javelin throw. The victory in the decathlon got Belarusian Vitali Zhuk. The second place and the silver medal was won by the athlete from Estonia Mysel Uybo, and the third was the Spanish athlete Jorge Urenia.